Regular price
Sale price
$17.00 USD
Unit price
per
Sale
Sold out
Are you looking for a poster, a painting or any other homedecor wallhanging? But you haven't found a fit? We do know the struggle - all of it out there is just tedious and ordinary...we do know...
Goodbye to all the boring wall hangings!
Paragami Templates are a perfect fit to boost your unique interior!
We use parametric design to create amazing visual 3D wall art. And the best is: you will be the co-creator of it. It will be handmade by you!
Get the Paragami template, follow our tutorial and assemble the masterpiece!
Be the one, who made it! Astonish your guests & friends with your new wall art.
Experiment with the paper colour! Explore the effect of light and shade, contrast, and repetitive patterns. Find a perfect colour range for your interior! This papercraft is pure geometric art.
It is easy. Everyone can do it. In it simple glueing and paper folding, which is fun - since elementary school! It is calming and relaxing activity – almost like a meditation.
easy to make - cutting and glueing

experiment with colour paper of your choice

scaleable & cropable

digital download & vector data

astonish your guests & friends with your skill
DIY as a 3D image or cover your entire wall with the pattern design. Create true 3D wallpaper. 
You will get "alive" data - DXF and PDF template.
PDF can be printed straight away and cut out with scissors or a scalpel. The DXF is great for modifications, scaling, re-arranging and cutting it out mechanically with a plotter (Silhouette Cameo, Cricut, etc.)
Dimensions

DEFAULT SIZE:
Width: 1000 mm
Height: 1000 mm
Block Size: 40 mm x 40 mm

NUMBER OF BLOCKS:
Horizontal: 25
Vertical: 25
Total: 625
Share
View full details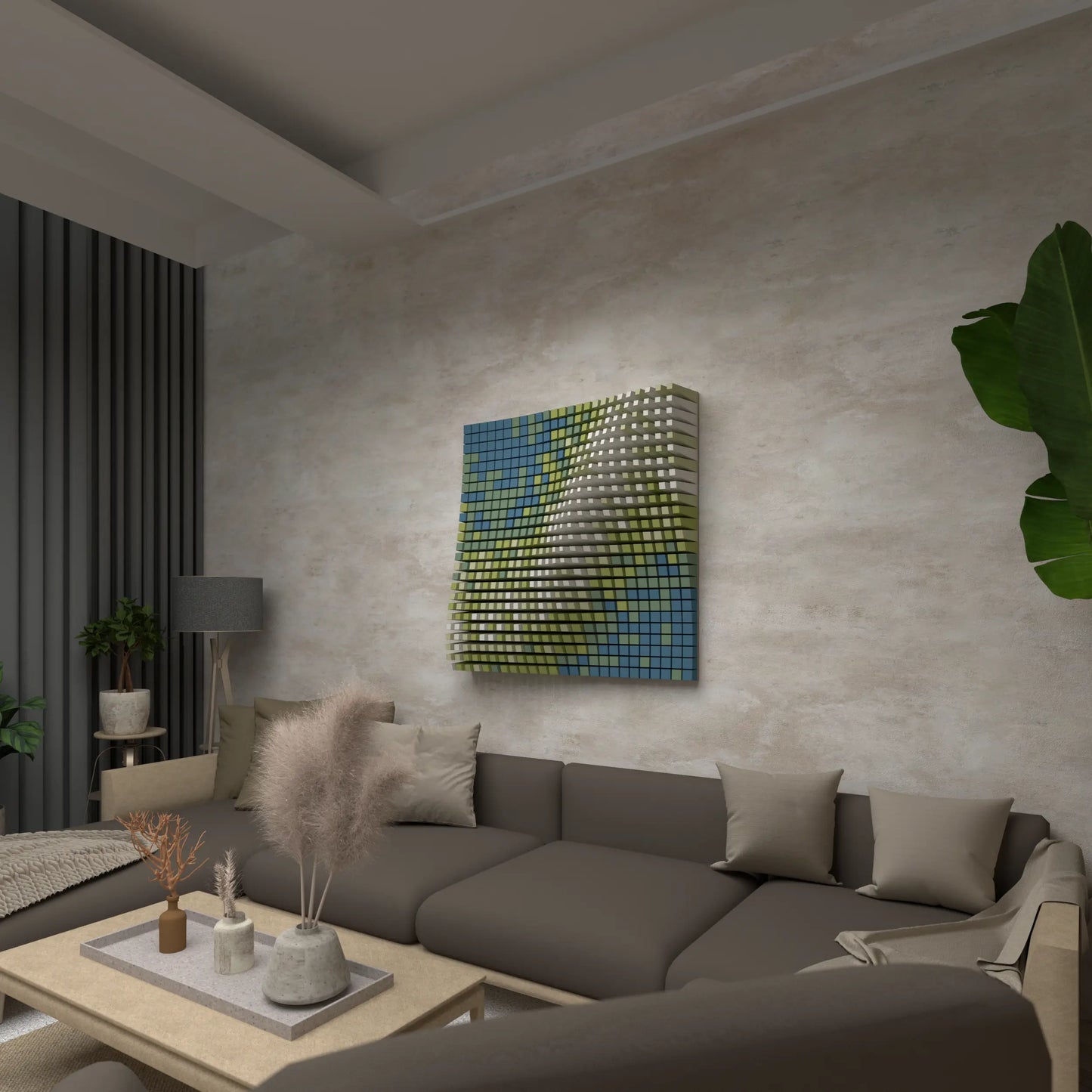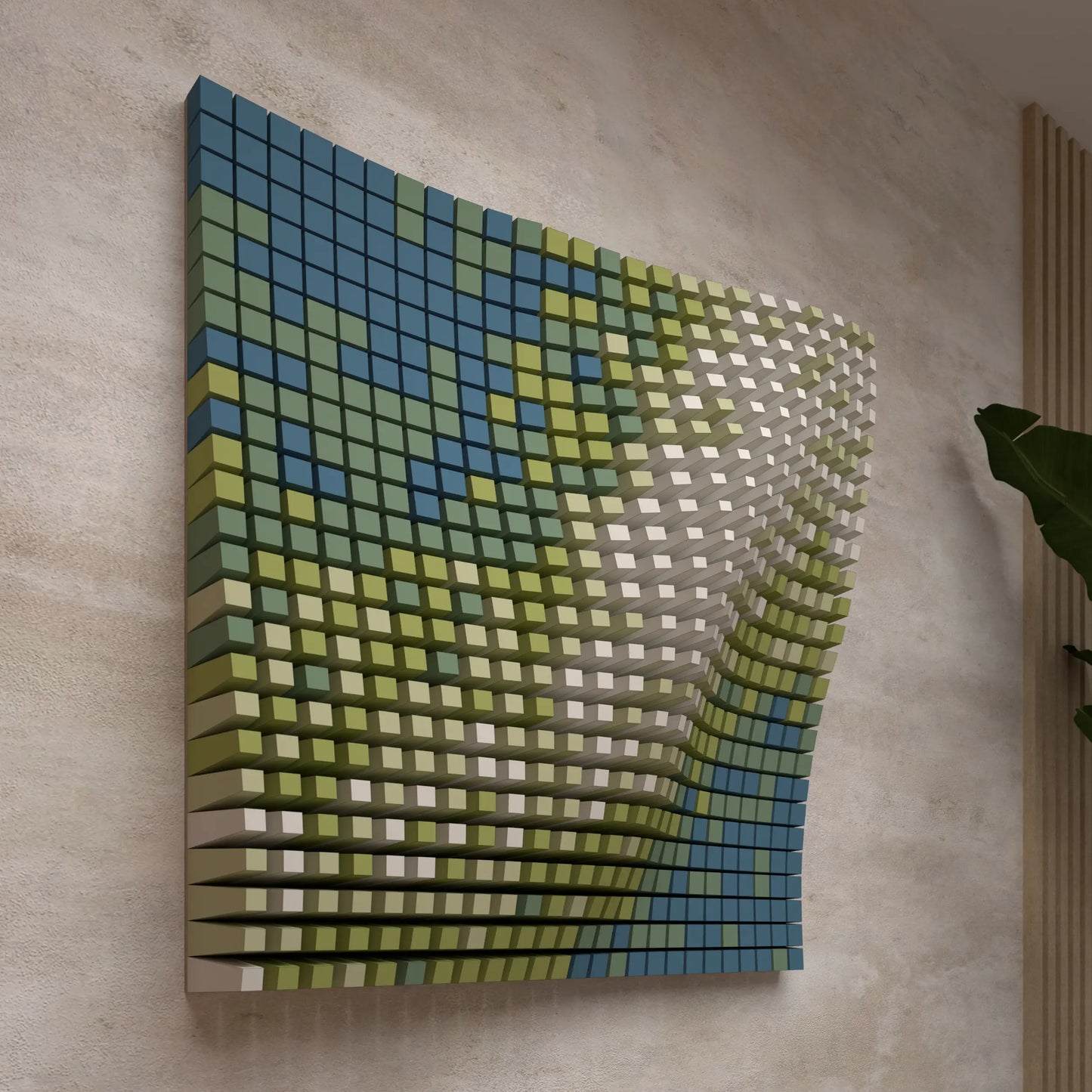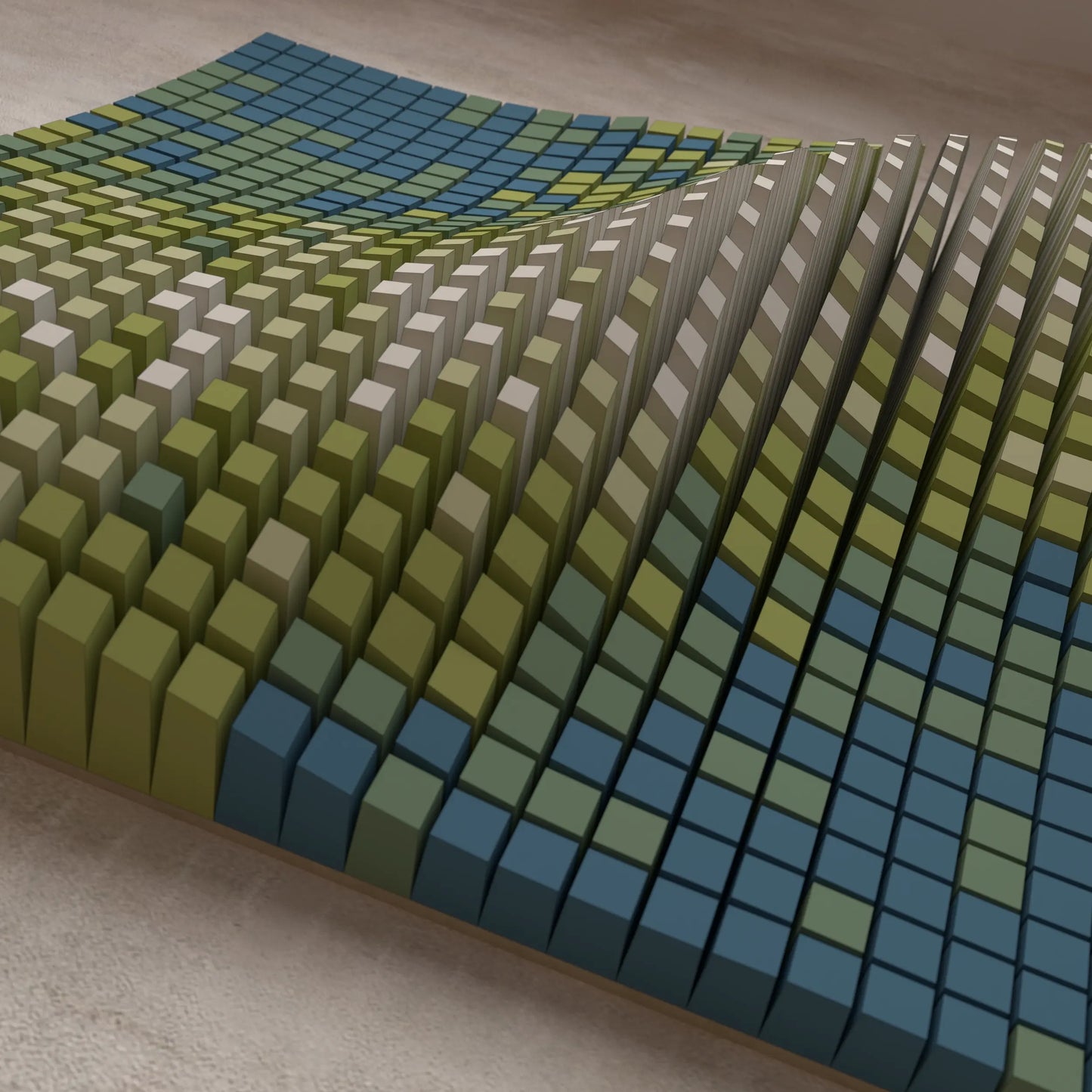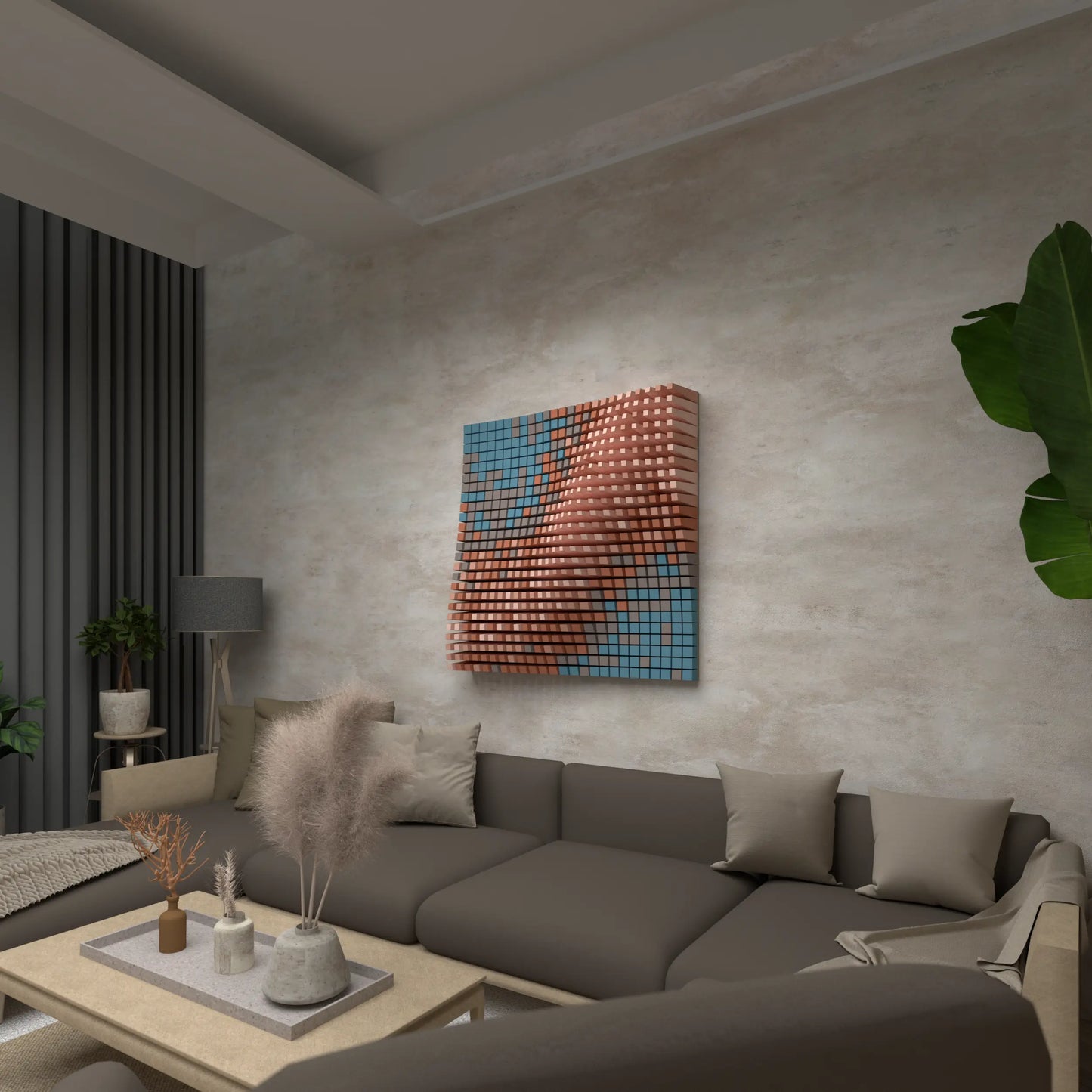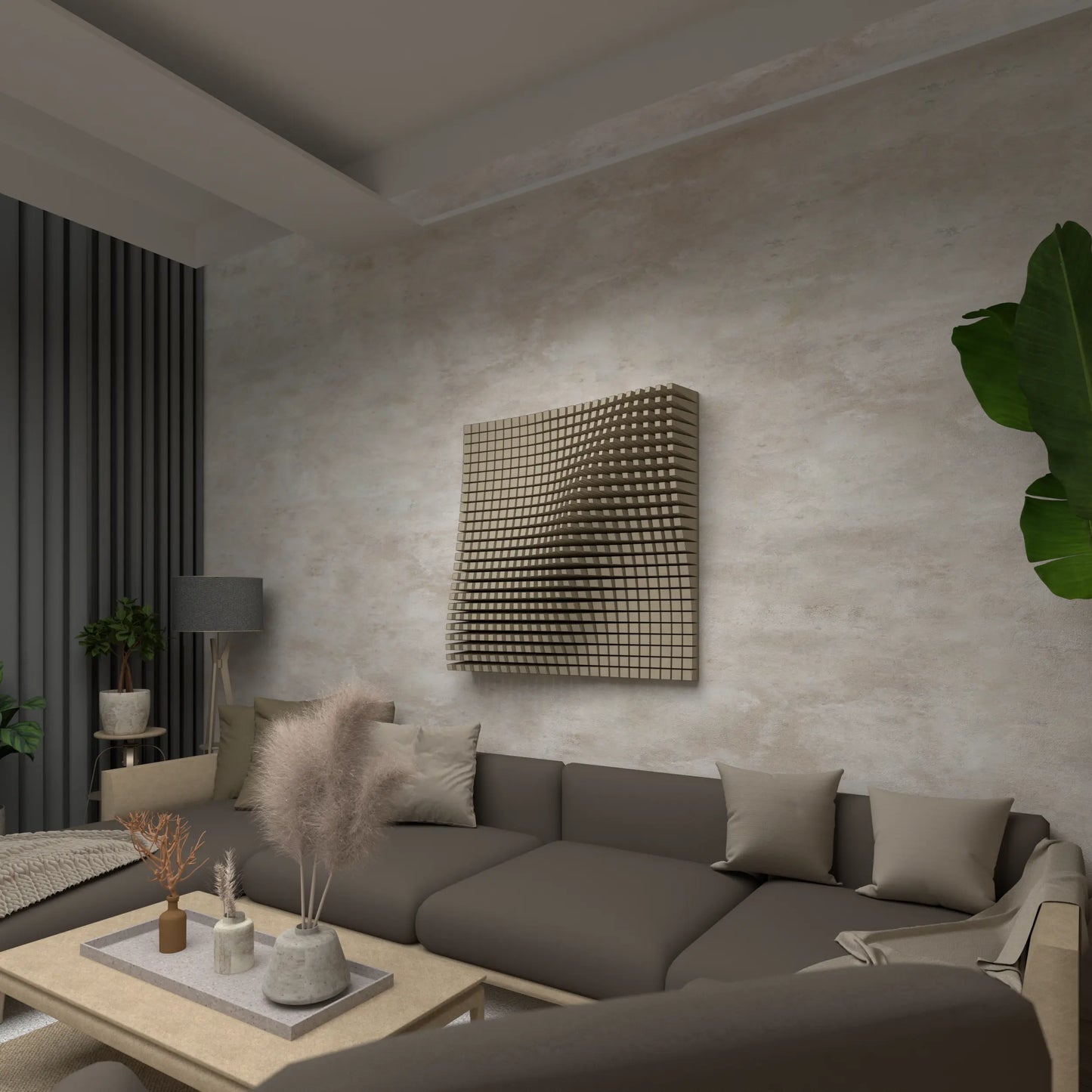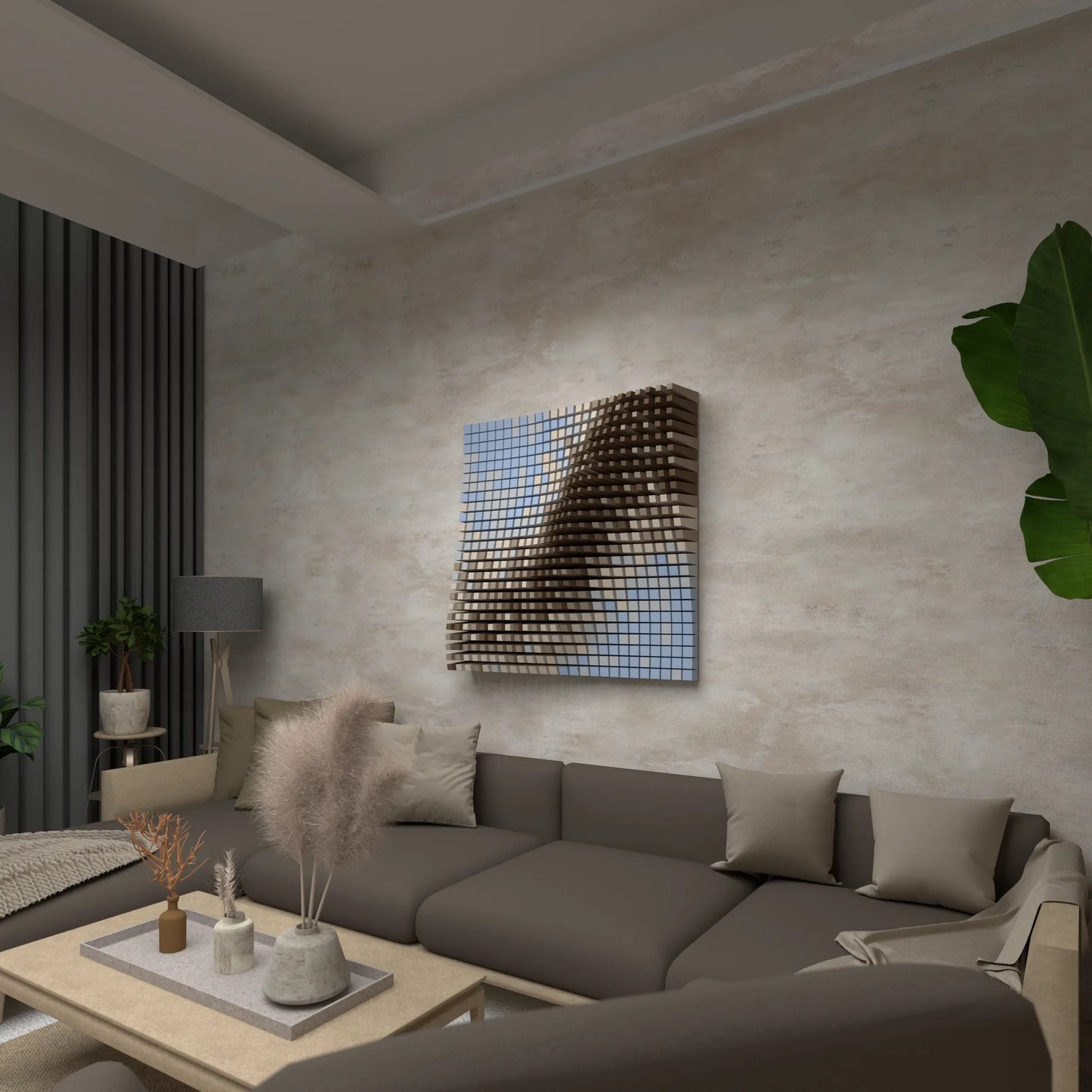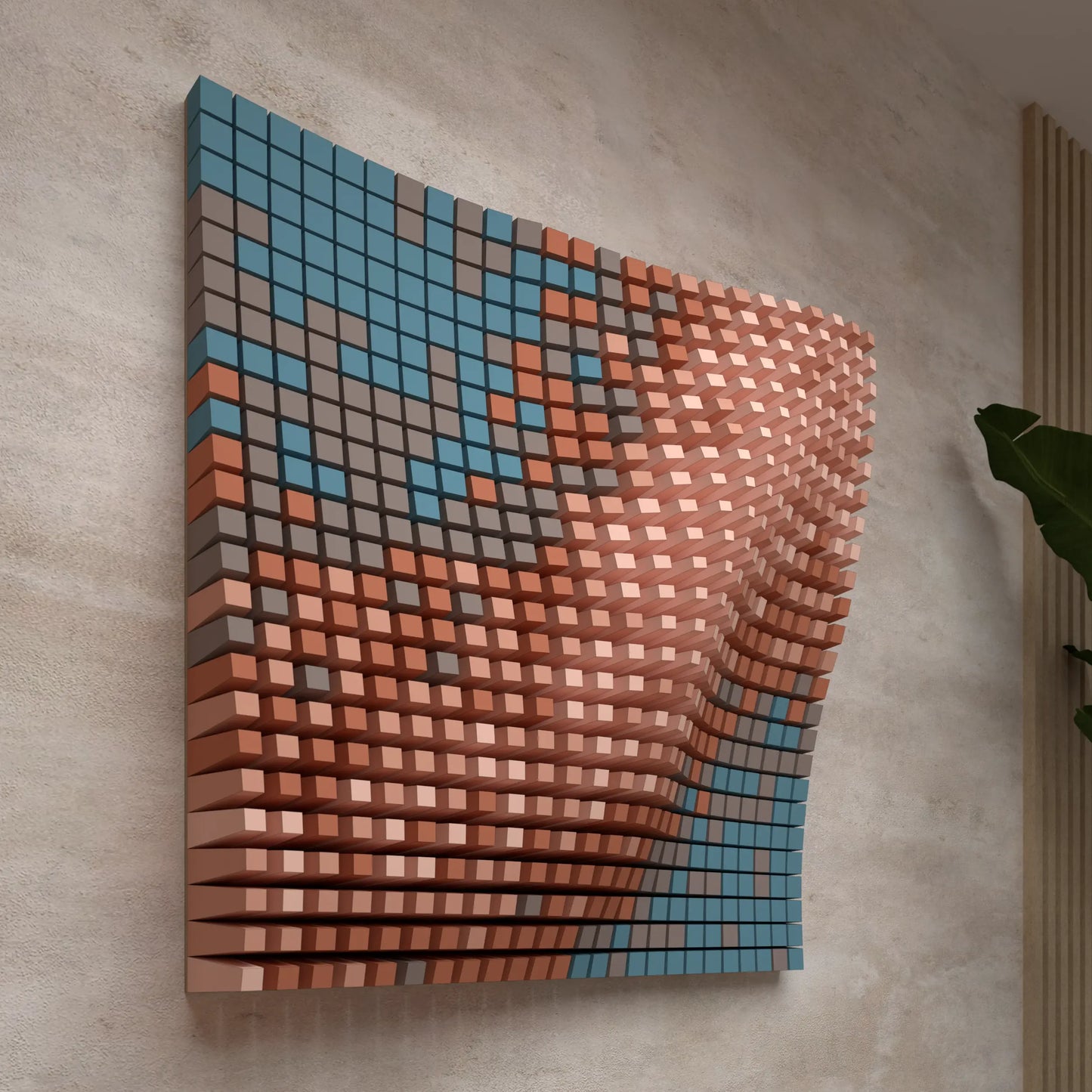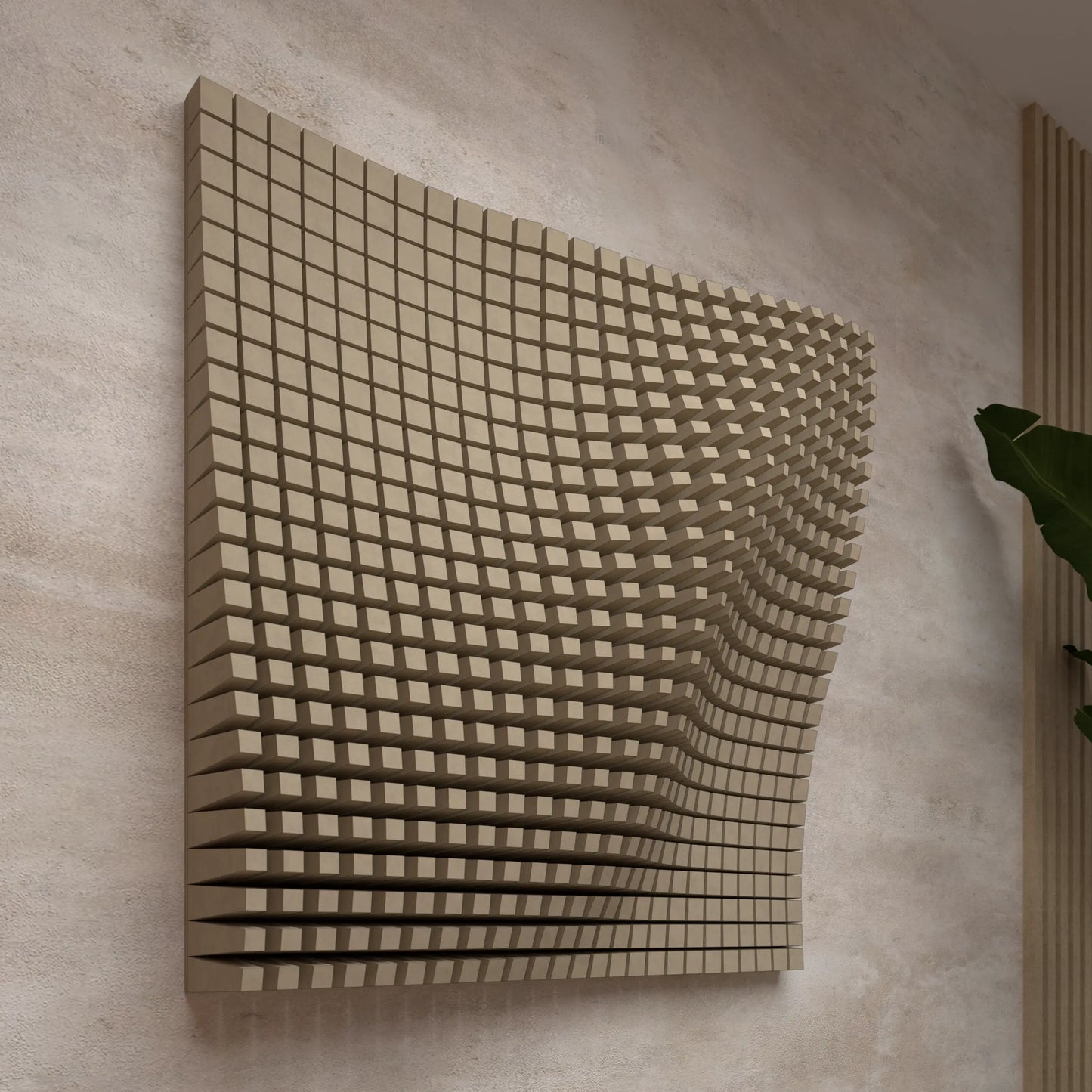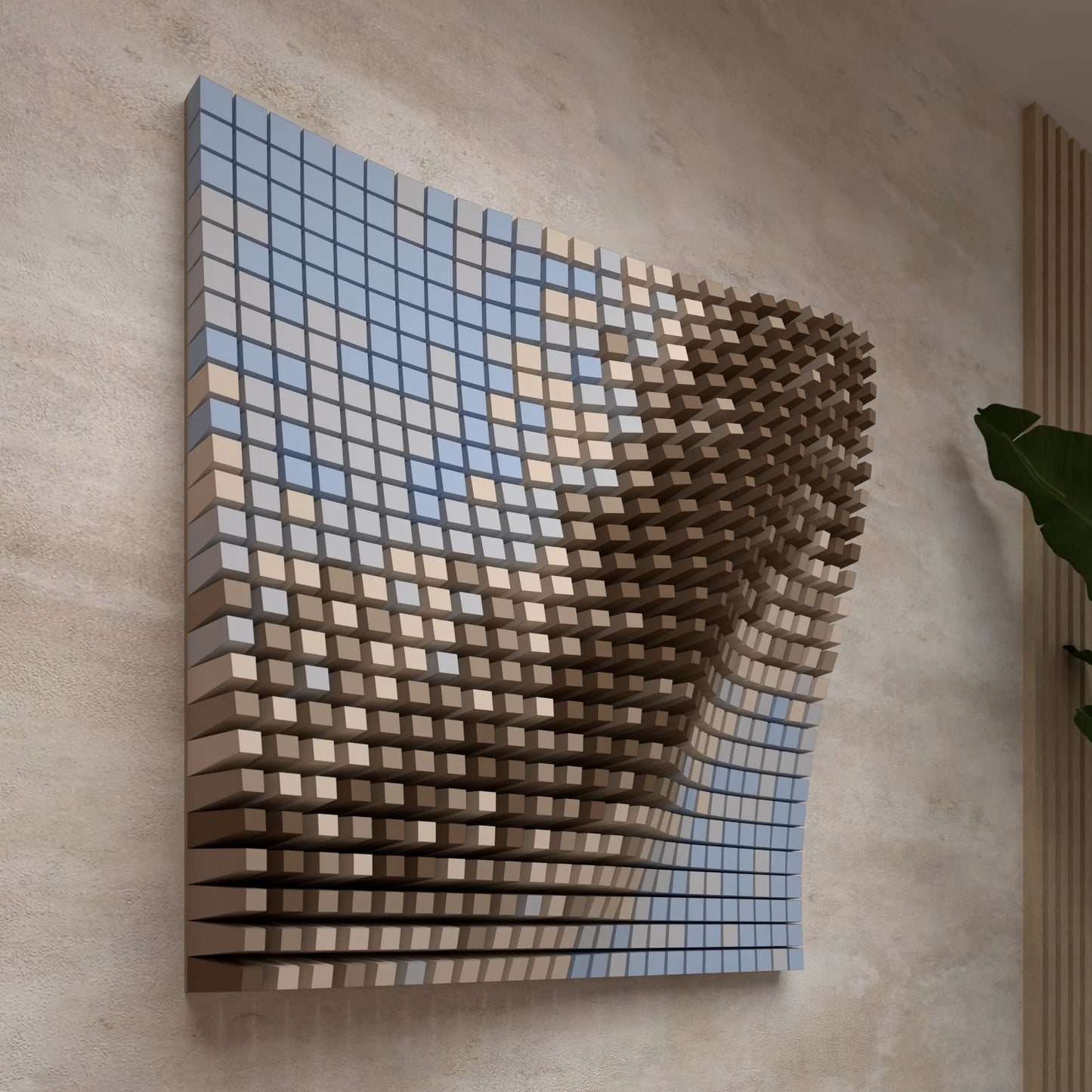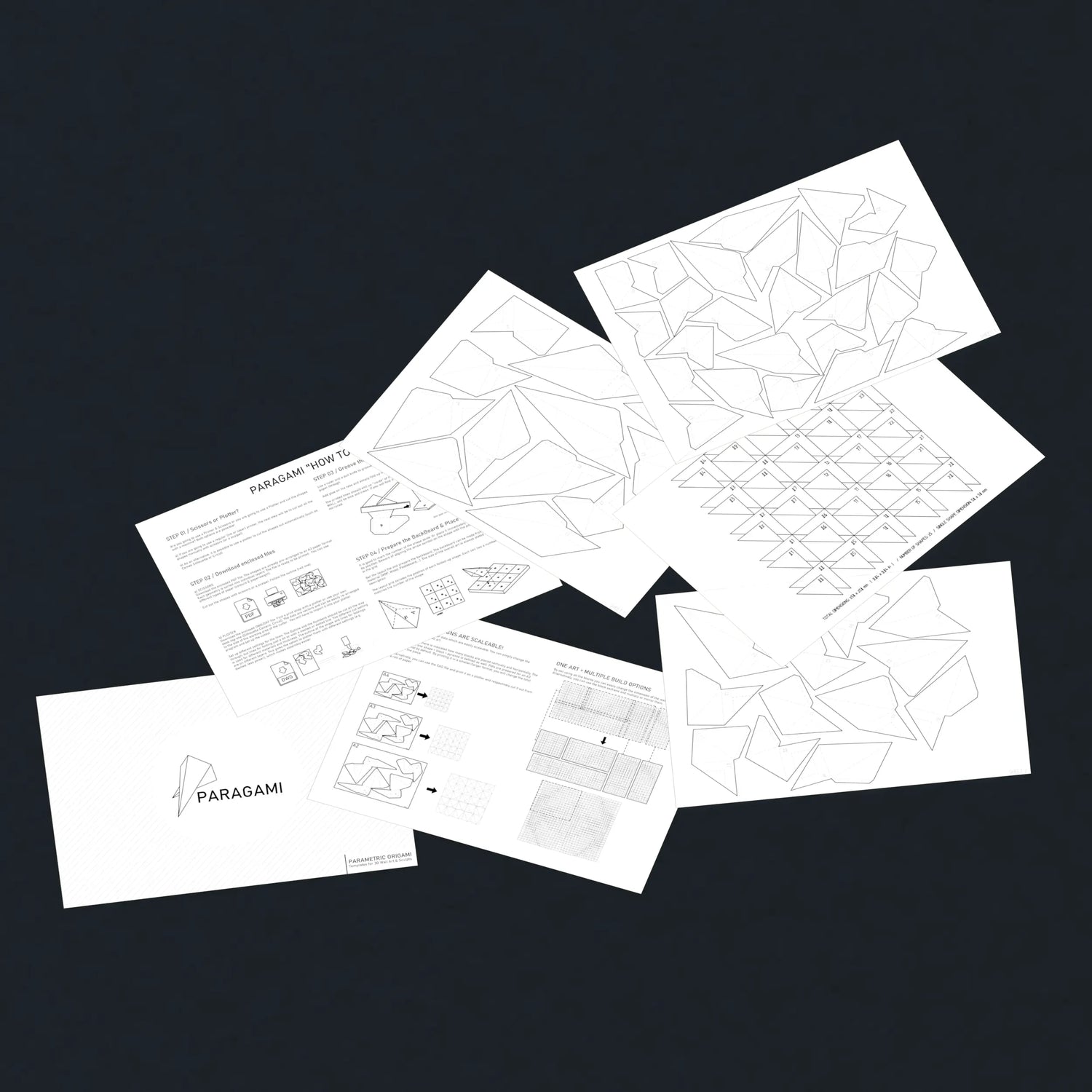 WHAT YOU WILL GET?
PDF templates (ready to be printed - A3 format by default)
DXFs (data for a plotter laser-cutter or vector adjustment). Four different data sheets to fit everyone.
This is a digital item. No product will be shipped physically.
See what is inside the Download package
DESIGNS ARE SCALEABLE!
You will download vector data which are easily scaleable. You can simply change the dimensions of the wall art.
In each listing, there is indicated how many blocks are placed vertically and horizontally. The dimension of one shape = block = pyramid is defined as well. Pdfs are prepared for an A3 paper format by default. By printing it in a smaller/larger format, you will change the total scale of the piece.
Alternatively, you can use the CAD file and print it with a plotter / cut it out from a sheet of paper.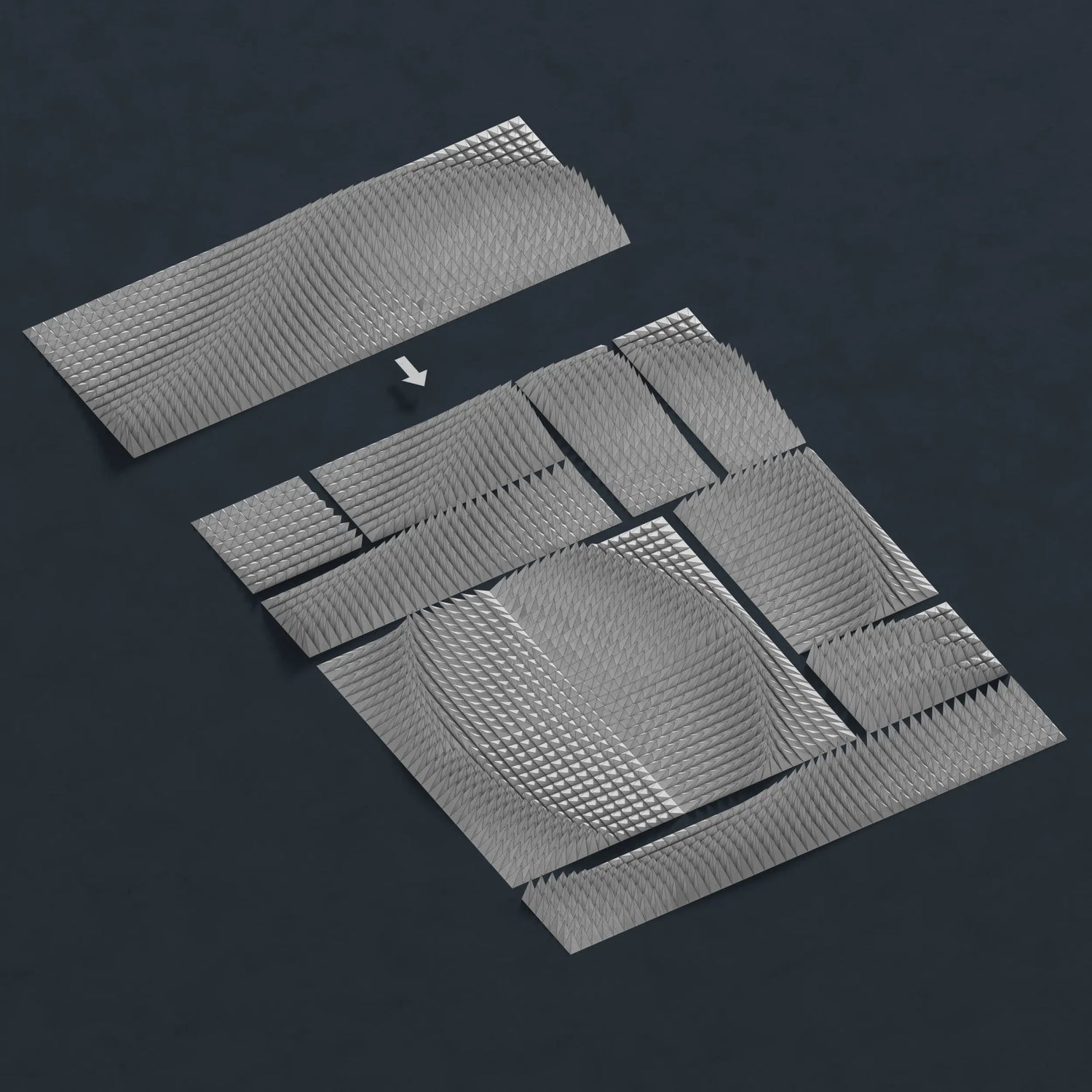 ONE ART = MULTIPLE BUILD OPTIONS!
By not using all the blocks you can easily change the dimension of the wall art by "cropping" it.
Alternatively, you can use the block sections and multiply or mirror them.
PRACTICAL TIPS
USE MULTIPLE COLOURED PAPERS

Make different geometry from multiple coloured paper. You will achieve a great 3D effect.


USE A HARDBOARD FOR THE BACKGROUD

Use plywood and any other hardboard as a background. Glue the paper block to it. The board will keep them in place and the art piece will be tough and easy to hang.

LOOK BEFORE YOU LEAP

Cut only the lines, which are supposed to be cut. Double-check the correct folding before glueing. Make sure, that the assembly fits the grid layout. Better to be safe than sorry!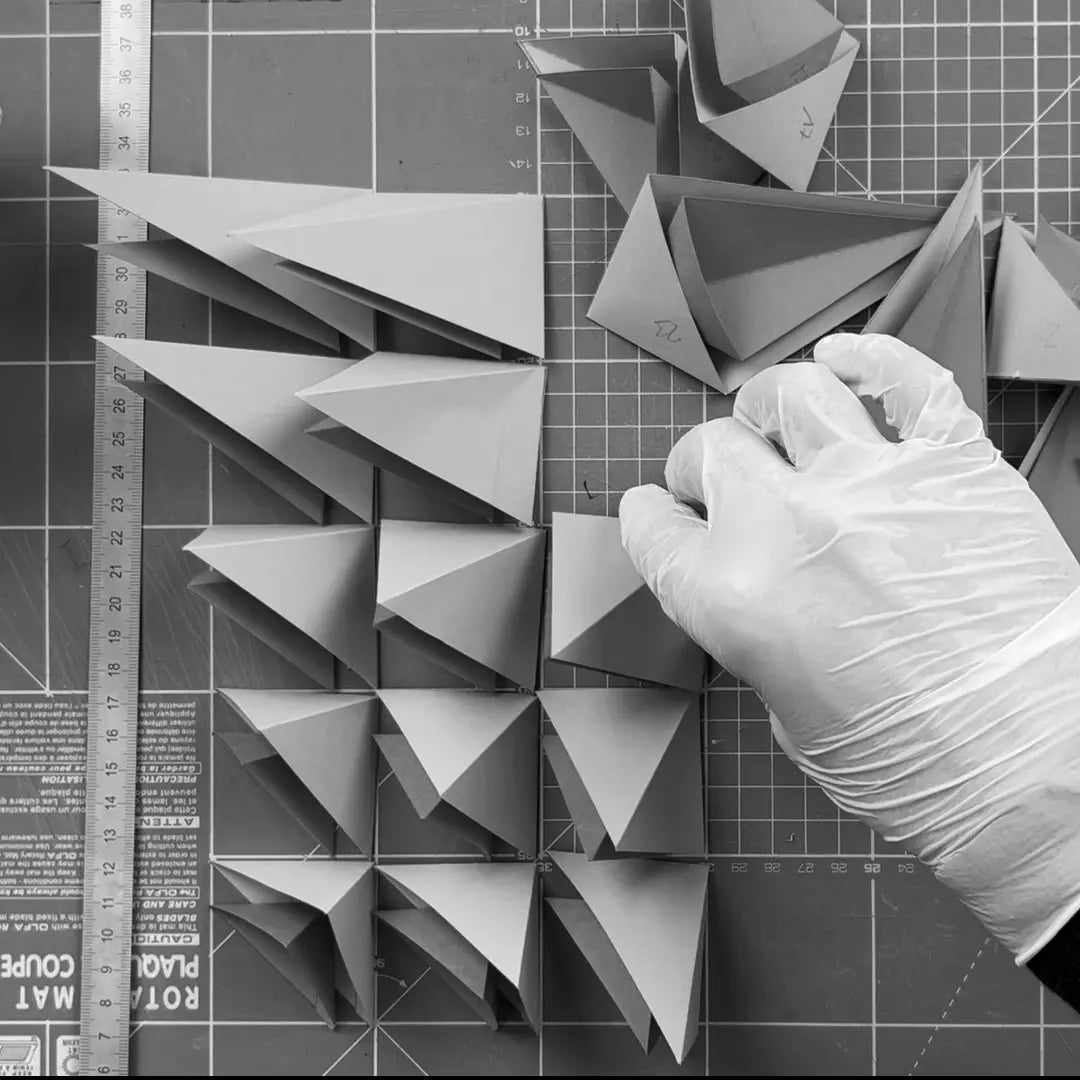 TUTORIAL
SEE THE SIMPLE STEP-GUIDE :
HOW TO CREATE YOUR PARAGAMI WALL ART
Paragami Templates are a great creative activity for everyone!
It is a fun project.
You do not have to be manually super-skilled. The core of PARAGAMI is using large number of simple blocks which comprise visually attractive mosaic.
Learn more
APPLY FOR A 30% DISCOUNT ON YOUR NEXT PURCHASE
Once you finish the wall art, let us know! Allow us to share photos of your piece on social media and get a 30% discount on your next purchase!
Not sure about something? Ask us!